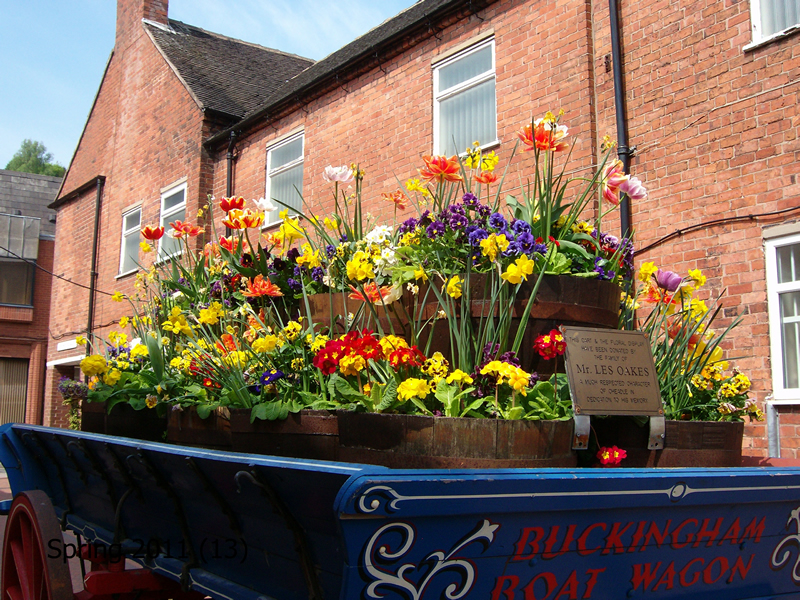 Cheadle in Bloom was established in 2006 initially as a local council initiative but now run as a volunteer group.The Group has been very active since then and the quality of its work resulted in it achieving a Gold award in the Heart of England in Bloom competition in 2009. Subsequently we dropped out of the "In Bloom" competition to concentrate our efforts on our planting activities. On 29th January 2018 we formally acquired charitable status (Registered Charity No. 1176882) and adopted the Charitable Objects:
 "TO PROMOTE HORTICULTURE AND FLORICULTURE FOR THE PUBLIC GENERALLY AND ESPECIALLY THOSE WHO LIVE IN OR VISIT CHEADLE BY PROVIDING AND ENCOURAGING THE PROVISION OF DISPLAYS FLOWERS SHRUBS TREES AND LANDSCAPES IN PLACES VISIBLE TO THE PUBLIC AND FOR THE GENERAL ENHANCEMENT AND CONSERVATION OF THE ENVIRONMENT."
At the same time we adopted a new constitution based on the Charity commission model constitution.
Located in the North of Staffordshire,(and not to be confused with the one in Cheshire!) Cheadle is a picturesque and busy little market town whose history dates back to the time of the Domesday Book (1086). Cheadle is now more popularly known as the gateway to Alton Towers due to its close proximity to Britain's most popular theme park, and is also within easy reach of the wonderful scenery of the Staffordshire Moorlands, with the beautiful Churnet Valley only 10 minutes drive away.
Cheadle is home to two St. Giles churches. The Roman Catholic St. Giles Church is one of the finest churches in Britain, described as "Pugin's Gem" as it was designed in the 19th century by A.W.N. Pugin, one of the architects famous for the design of the Houses of Parliament. A major series of celebrations in the town took place to celebrate the 200th anniversary of his birth on 1st May 1812, with visits from Pugin Societies as far afield as Australia attending. A Pugin Centre was opened in Lulworth House on the High Street where there were exhibits and displays connected with his work
Over the past few years Cheadle has been involved in a regeneration project that has seen many of the shop fronts refurbished. The design and colour scheme used on the buildings throughout the project has given a unique feel to the Town.